---
Participants in the Chicago Study. We want to hear from you.
We are now conducting an adult interview of those who attended the Child-Parent Centers in 1985-86 or another Chicago early childhood program.
4/3/2017
Celebrating 1065 completed interviews today!
Thanks to all who have participated! We hope to talk to those of you who have not completed the survey before we wrap up the interview project the end of this month.
Celebrating 1000 completed interviews today (11/13/2016)!
This morning (3/22/2016) our CLS team celebrated 800 completed surveys!! We could not enjoy this delicious cake without all of our wonderful participants like YOU. We are truly thankful for your participation and willingness to help us improve schools and the lives of children and families today!
771 completed surveys so far (2/2/2016)! Thanks to all our participants....we look forward to talking to your classmates in the coming months!
For questions, write to us at clsstaff@umn.edu or call us at 1-866-872-4270 (toll free) or 612-849-7897 (call/text).
---
Midwest Expansion of the Child-Parent Center (CPC) Education Program, Preschool to Third Grade
Midwest CPC Expansion is a five year project to expand a proven Prek-3rd grade model (Child-Parent Center Program) and evaluate its impacts on children's well-being. The 2012-2013 preschool cohort includes a partnership of four school districts (Chicago, IL, Evanston, IL, Normal Unit 5, IL, and St. Paul Public School, MN) and eight educational organizations. Additional expansion sites (Madison, WI, and Rochester, MN) opened in Fall 2015. The goals of the Midwest CPC Expansion are to improve children's school success and increase parent involvement in education and the community, and to develop a sustainability and scale-up plan.
Learn more about Child-Parent Centers. Visit cpcp3.org.
---
PreK to 3rd Grade Program Registry New
Lorraine M. Sullivan, CPC program founder, 1917-2013.

Lorraine M. Sullivan Timeline
Lorraine M. Sullivan Memorial Fund of the Child-Parent Education Centers
---
CLS in the News
President Obama cited CLS research in 2013 State of the Union and in recent remarks in April 2015.
About the CLS
The Chicago Longitudinal Study is a federally-funded investigation of the effects of an early and extensive childhood intervention in central-city Chicago called the Child-Parent Center (CPC) Program. The study began in 1986 to investigate the effects of government-funded kindergarten programs for 1,539 children in the Chicago Public Schools.
The study is in its 25th year of operation. Besides investigating the short- and long-term effects of early childhood intervention, the study traces the scholastic and social development of participating children and the contributions of family and school practices to children's behavior. The CPC program provides educationaland family support services to children from preschool to third grade. It is funded by Title I and has operated in the Chicago Public Schools since 1967.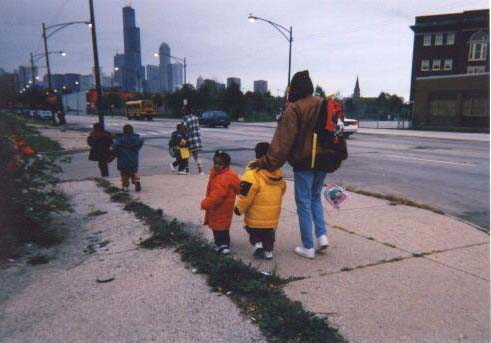 The Chicago Longitudinal Study has four main objectives: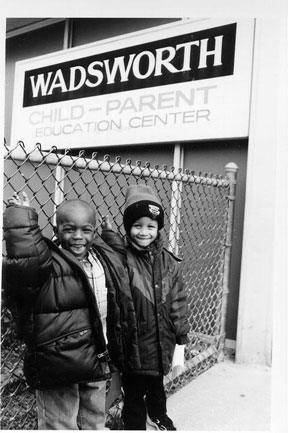 To evaluate comprehensively the impact of the CPC program on child and family development.

To identify and better understand the pathways (child, family, and school-related) through which the effects of program participation are manifested, and more generally, through which scholastic and behavioral development proceeds.
To document and describe children's patterns of school and social competence over time, including their school achievement, academic progress, and expectations for the future.
To determine the effects of family, school, neighborhood, and child-specific factors and practices on social competence broadly defined, especially those can be altered to promote positive development and to prevent problematic outcomes.